Here at Asian Hotel, you will happily and meaningfully spend your holiday.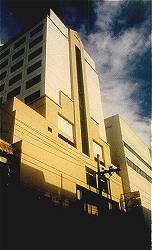 The 185 luxuriously, fully equipped and beautifully furnished rooms and suites are facilities, each with its own color T.V. in house satellite system, multi channel radio and music, a telephone and refrigerator. Asian Hotel The Pride of Hat Yai.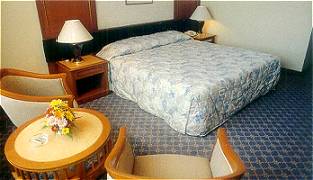 At Lucky Restaurant, gentle atmosphere can be felt elegantly whilst dining, Chinese, Japanese, Thai and European cuisines are prepared traditional by skillful chefs. The choice is yours. Here you will be entertained with live music.
Lucky B.B.Q. & Shabu Shabu invites you to step in and enjoy an evening to remember, enjoy a scrumptious meal with a choice of a wide variety of sea food and refreshments including deserts and soft drinks. Whilst listening to live music.

Naam Nipat & Hat K-la, a conference room of 350 people, is the multi purpose room for business seminars, meeting, or conferences as well as parties.
Time to relax : Let our professional skillful masseuses relive your tension and revitalize you by coming to ONLY YOU traditional massage parlor, the ancient massage.
Angels and heaven are the dreams of most people, Asian Barber Shop is the place where skillful barber girls are waiting to serve you.
Kabuki Exclusive Club offers you an unforgettable experience of real Karaoke, the locals outnumber visitors and you are an honored guest at Kabuki.
The Asian Hotel is conveniently located in the heart of Business and Shopping, the area of second to none.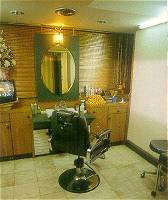 A journey on a very long winding road is endless. Travelers arrive and depart, it never ends The Asian Hotel, the unique hotel is always awaiting for you to come back to enhance your enjoyment.