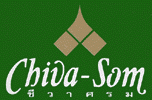 Introduction:
Chiva-Som is the only spa and fitness resort of world-class standard in Souteast Asia. Devoted to a fun, healthy lifestyle, this modern, purpose-built facility is dedicated to bringing you the best and bringing out your best. From the white-sanded beach, past the swimming pool and into the spa and treatment buildings, life at Chiva-Som revolves around pursuing a balance of good health, peace of mind and, most enticingly, pleasure and comfort.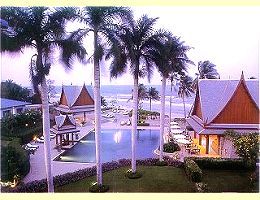 Room Decor & Room Facilities: Whether it is pampering or weight loss, stress reduction or relaxation, every facet is catered for here. As a dedicated health resort, Chiva-Som provides a controlled environment where actual health benefits can be gained. Yet no expense has been spared to ensure that this environment is one of exquisite luxury, combining the best of traditional Thai hospitality with world-class health facilities, treatments and services.
Whatever you wish of a holiday, our experts will help you to achieve maximum results and to continue the benefits when you return home. From the moment you step into Chiva-Som, you know you've entered into idyllic setting perfect for a natural and healthy lifestyle. Don't expect too many to share your haven of life, however. Situated on a sever-acre site on the royal beach resort of Hua Hin, Chiva-Som offers just 57 accommodation units. Thai-style pavilions provide privacy with traditional charm, while all ocean view rooms and suites give you a view of sunrise over the Gulf of Thailand. Chiva-Som's specialized international and Thai designers have worked together to deliver a masterpiece of compelling simplicity in architecture, coupled with a sophistication of detail in finishing and furnishing. Chiva-Som will banish forever the clinical and isolated image of many other spas. Completed at a cost of 26 million US dollars, Chiva-Som takes its place among the leading health resorts of the world.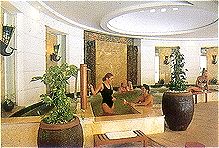 Location: Chiva Som Resort is Located in Hua Hin, a small beach resort around 150 Km out of Bangkok.